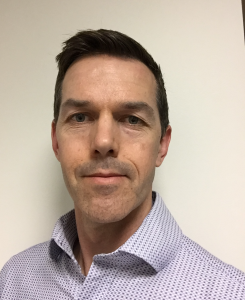 Dr Kade Davison is a PhD qualified Clinical Exercise Physiologist and is currently the Program Director for the Bachelor of Clinical Exercise Physiology (Honours) and member of the Alliance for Research in Exercise, Nutrition and Activity at the University of South Australia. He is also the current President of the national peak body, Exercise and Sports Science Australia and was recently acknowledged as one of the top 25 influencers in Exercise and Sports Science in Australia. Kade is an educator, researcher and practitioner in exercise science with a particular interest in the investigation of models of care and the translation of research to evidence informed practice.
His research work spans the role of exercise in cardio-metabolic disease, mental health, dementia, healthy aging, chronic fatigue and cancer. He has led the development of two clinical exercise physiology degree programs and has contributed to significant developments in national exercise science curriculum in Australia.
Kade's clinical practice experience in exercise physiology spans private and public health sectors, aged care and university health clinics, specialising particularly in the management of cardiovascular and metabolic diseases. He has delivered numerous invited presentations and continuing education seminars for a range of medical and allied health professional groups.
He is passionate about continuing to advance the professions of Exercise Physiology, Exercise Science and Sports Science in Australia and around the world and has a personal ambition to achieve greater international recognition of the role of exercise in health care models.
---
Integration of Exercise Physiology Services into Public Healthcare in Australia: Successes, Challenges and Opportunities for International Collaboration.
Australia has arguably the most advanced exercise based health service provision system in the world. There are close to 5000 qualified exercise physiology practitioners working alongside other health professionals in public and private hospitals, aged care centres, workplace rehabilitation, private health clinics, medical clinics, universities and fitness centres/gyms. Their services are paid for by government, private insurance, veteran's health service or the patients themselves.
This has been achieved through over 20 years of deliberate and constant effort by the peak organisation Exercise and Sports Science Australia (ESSA). There have been many important steps over this time to convince the government and other funding bodies to support the concept of exercise as medicine.  Key aspects of this have included establishing an initial accreditation system, convincing universities to buy into the system, constantly lobbying government and other health funding bodies, evolving and strengthening the accreditation system, and building strong relationships with key stakeholders.
This presentation will describe these steps, how they were achieved and why they were so important in achieving this outcome. It will detail the current accreditation systems including recent advances in accrediting sports scientists for providing high performance services to athletes and teams. It will also look to outline some of the collaborative opportunities between ESSA, SCSEPF and other groups to expand the access to specialist exercise services for health and wellbeing across the world.