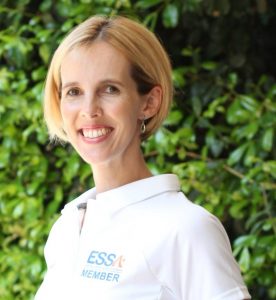 2006—Current
Exercise & Sports Science Australia
Chief Executive Officer
Contributed to the Organisation's future direction through recognising and researching trends and, where appropriate, developing responses and change management initiatives.

 

Played an active role in the vision, culture and strategy formulation to ensure the continued growth and sustainability of the Organisation.

 

Contributed to the development of the strategic plan and oversee its implementation and revision in line with ESSA objectives.

 

Provided operational and administration information for the Board's deliberations and decision-making through effective communication.

 

Program, Product and Service Delivery – oversaw the various function of the office and any activities being conducted by staff and committees.

 

Develop the management and leadership skills of key staff members.

 

Financial management – recommended yearly budget for Board approval and prudently manage organisation's resource within those budget guidelines.

 

Operational management – development and management of a system to evaluate and monitor the ongoing progression of the Organisation's activities and projects relative to budgets and milestones.

 

Community and Public relations – assure the association and its mission, members, program, and services are consistently presented in strong positive images and messages to relevant stakeholders.

 

Fundraising – oversaw fundraising planning and implementation, including the identification of sources of funding, preparation of funding proposals to increase the external funding base.